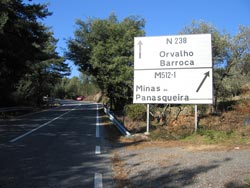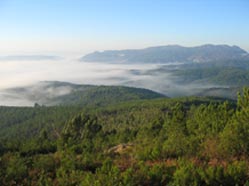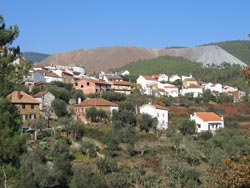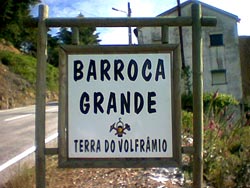 There is a great mine that is still active within the Iberian peninsular: the mine of Panasqueira in Portugal. The current low price of Wolfram and the competition from other sources means that commercial operation is tough. But for all this, this classic locality has for over 100 years produced, and keeps on producing, fine specimens. These include exceptional specimens of Apatite-(CaF), Ferberite, Arsenopyrite, Siderite, Quartz and numerous other species such as: Chalcopyrite, Sphalerite, Dolomite, Calcite, Mica, Tourmaline, Fluorite, Topaz and Triplite. It has also produced some very rare minerals including Panasqueiraite and Thadeuite. The great feature of these specimens, apart from their quality, is the fact that they almost always combine quite a few mineral species, so the paragenesis has made this mine famous throughout the world.

I started to visit this locality when I was 14 years old, and I have never stopped visiting it since. So I must have been to visit it well over a 100 times. For many years the sale of mineral specimens from the mine was forbidden, as Wolfram was a strategic mineral. So the moments I passed there acquiring specimens could form the basis of quite an exciting book! Over the years I got to know miners, shift managers, administration staff, engineers and geologists. Some were friendly while others were not, but they were all interested in not only the money they could obtain from 'as pedras' ('the rocks' in Portuguese) but also the beauty of the specimens.

Quite a few years ago, and at the same time as Portugal began to change after its entry into the European Union, things began to become easier. However, unfortunately, obtaining good specimens has one again got more difficult, but this time due to the way the mine is worked and the lower grade seams. All that said, I'm still 'trapped' by the beauty of the minerals and the large number of friends I have developed over all those years.

If you want more general and scientific information on this great mine you can get it by following this link. It leads you to a page where we have reproduced text and photos from one of the few publications produced by the mine itself.