In terms of other countries a wide variety of classic material was available. In some cases these were as interesting, or even better, than the novelties of the show. Pakistan stands out, with its excellent range of Pegmatite minerals and its large number of rare-earth minerals from the Zagi Mountains.
As far as Spain in concerned, you will need to have to allow me a brief mention of the new Fluorites from La Collada that we offered. The best ones were snapped up quickly, especially given their sea-blue color and the interesting form of the crystals, which is different from that in previous finds.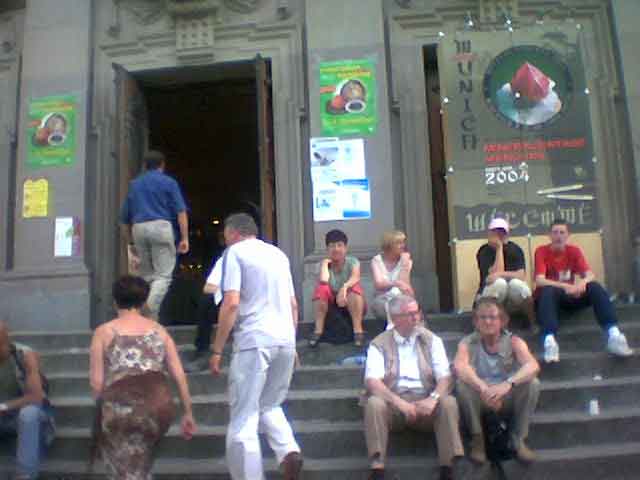 The very well known steps to the Theatre, inside which we have our stand.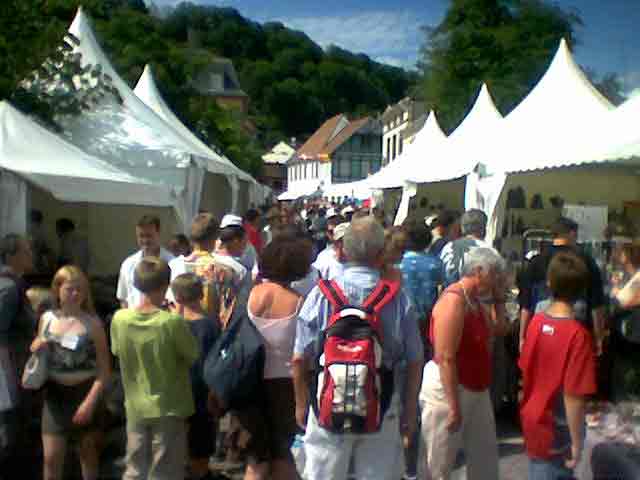 The show is everywhere, so it's almost impossible to move about.